Samstag 07. September 2019, SOUNDS LIKE A TRIO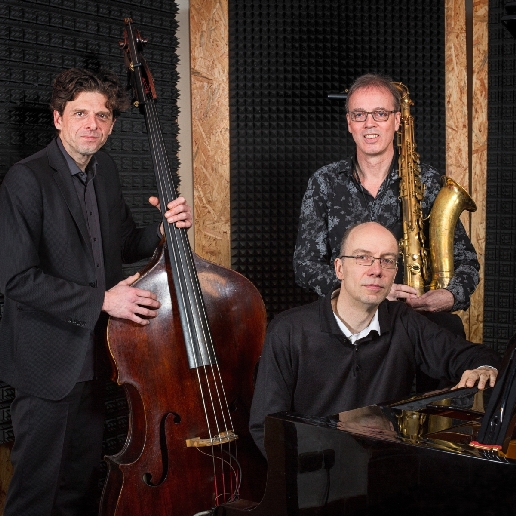 Arjen van El: Tenor- und Baritonsaxophon
Michael Kotzian: Klavier
Konstantin Wienstroer: Kontrabass

Das deutsch-niederländische Trio "Sounds like a Trio" bringt das neue Programm "Brubeck, Mulligan and beyond" auf die Bühne. Weltbekannte Kompositionen des Pianisten Dave Brubeck (It's a Raggy Waltz, In Your Own Sweet Way…) und Gerry Mulligan (Line for Lyons, Out Back of the Barn…) in neuen. überraschenden Arrangements, Stücke aus dem Repertoire des Brubeck/Mulligan Quartetts von Duke Ellington und Leonard Bernstein und Kompositionen von Michael Kotzian für das Trio vereinen die drei Musiker zu einem swingenden Konzertprogramm. Ganz nach Duke Ellington's Motto: "It don't mean a thing if it ain't got that swing".
zurück